Brick N Pave are currently selling our Graco Linelazer V 250DC.
See attached flyer
Thank you
If you have any questions, please do not hesitate to contact myself on the number below or via this email address
Kind Regards
Brendan Evans
Brick N Pave
Manager - QLD / Estimator
Mbl. 0408 030 963
Ph. 07 3630 2500
Email: [email protected]       
Web: www.bricknpave.com.au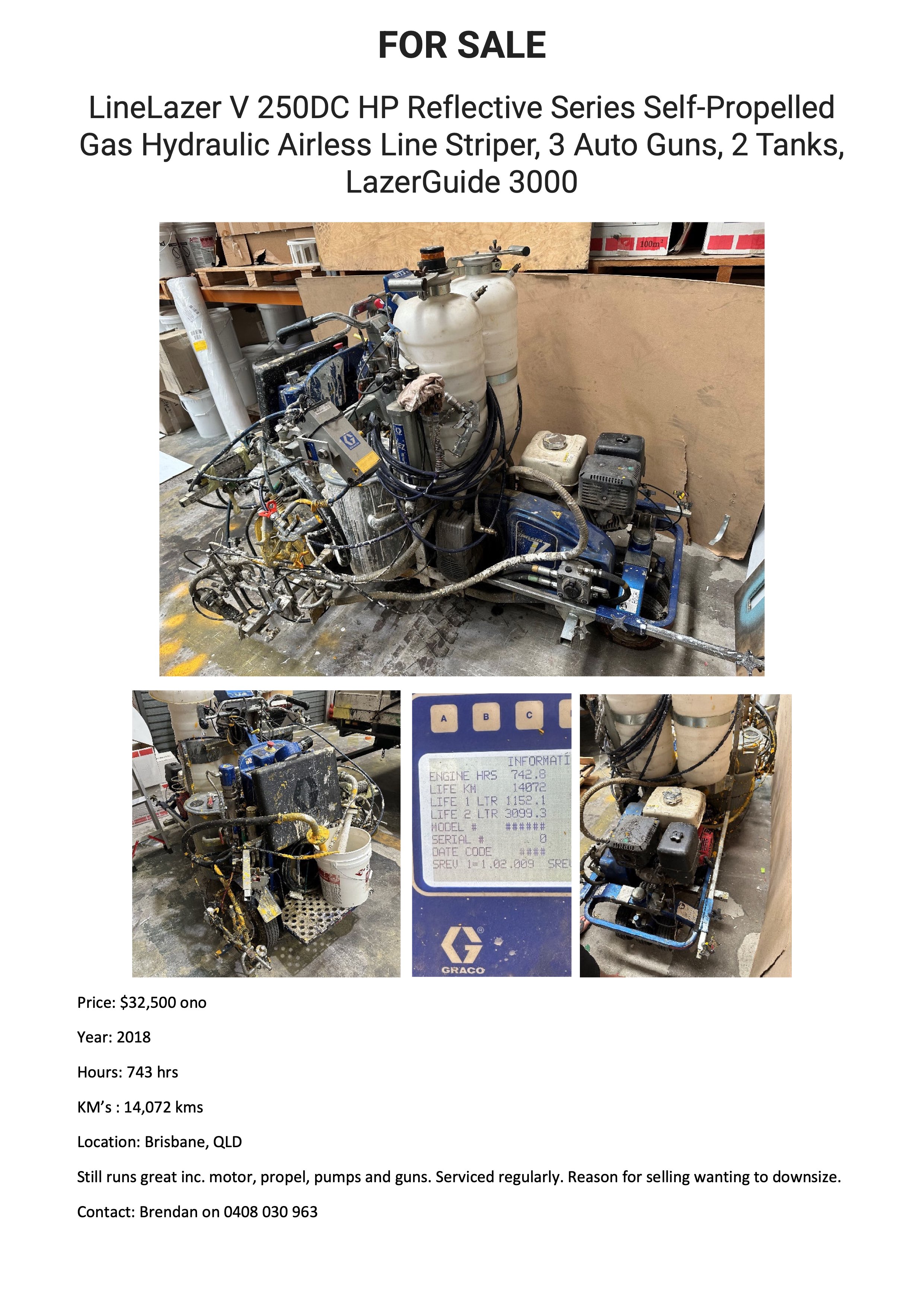 Good morning,
Long time RIAA Member and supporter, Laser Linemarking (Victoria), has an equipment sale via online auction that may be of interest.
The auction runs from 25-31 October, please see link below:
https://www.grays.com/sale/3027029/roadmaking/road-linemarking-equipment-major-auction
Good luck,